Tomorrow will be my first full day off in two weeks. I am super exhausted, so there are definitely some good hours of sleep with my name on them. As you can see in my last post, though, I have been having some neat times, and I have been remembering to take photos. My iPhone makes that a lot easier.
Take it from me: I never meant to become an iPhone fangirl. But I totally am. I used to never take digital photos because I didn't have a camera. Then I got a Motorola RAZR, which is a camera phone, and I still didn't take many pictures. The occasional awful public grammar mistake would make me whip it out, but not much else would. Even the sweet digital camera my parents got me for college graduation didn't convince me to take more photos, although I do still use it. It's just bothersome to carry around a separate device. With my iPhone, I don't have to.
When I was eligible for an upgrade last spring, I wanted an iPhone. I went to the AT&T store immediately, but they couldn't get me approved for an iPhone, so I almost got a Samsung but finally left the store without a new phone. A few weeks later, I found out that the iPhone 4 would probably be announced in June and available in July. It was tough to wait, but I did, and it was definitely worth it.
I could probably still manage without a smartphone if I had to, but I'm glad I went for it in the end. The data plan (a sticking point for many people) is only $5 more than other AT&T smartphone plans, and I have service wherever I want it. And I get to take photos on the fly–and on the town. Check out this sweet albeit blurry Instagram shot of the Spazmatics' (80s cover band) guitarist!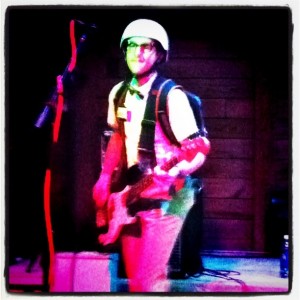 *The odd title is an inside reference to the CSC hit "I Like My Xylophone," which was performed by some old friends of mine, two of whom are currently in seminary.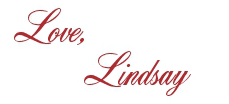 I bet you'll love these posts, too!