This may seem like a sponsored post, but it's not. I just really enjoy Coke Zero.
I tried Coke Zero for the first time just over a year ago. I had always preferred Coke to Pepsi, but my dad loves Pepsi, so we never had it in the house when I was growing up. Then, as I became slightly more health-conscious, I avoided sodas because they're so sugary. My mom converted to Diet Coke after we moved to Germany, but I was never sold on the taste. It turns out that Diet Coke is made from a different formula. It's not supposed to taste just like Coke, so of course it doesn't. There were some leftover sodas at school one day last year, so I tried a Coke Zero, and I was sold. The first one had a discernible aftertaste as I drank it. The second one didn't, and none has since then. I will admit that there is an aspartame aftertaste, but I don't mind it.
There used to be a convenience store in the mall right next to where I work, but it closed down after Christmas. I was crushed because that was my easy access to Coke Zero anytime I needed a midafternoon caffeine boost. But then I walked into the remodeled Schlotzsky's a few weeks ago and discovered this beauty:
It's called a Freestyle machine, and it is glorious. If I wanted to, I could mix a Cherry Vanilla Coke Zero! I didn't even know they made Orange Coke, and now I can get it one block from work! I will additionally admit that I don't know how much more difficult the Freestyle machines are to repair, but when's the last time you saw more than one person at the soda machine at a time anyway? Hooray for freestyle Coke!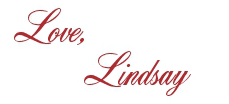 I bet you'll love these posts, too!