Work left me a little down today, so I need to feel needed, and there's nothing like writing (and receiving comments, hint hint) that does that for me. So tonight I am going to share an article I wrote about the spring break trip I took for work. I can't share most of the photos to protect the privacy of my students, but the article gives a pretty good overview of our week.
---
This year's UCC Spring Break Mission Trip group traveled to Tacoma, Washington, to spend a week
with the people of L'Arche Tahoma Hope, a community for adults with developmental disabilities
and their live-in assistants. We returned from that rainy, cold, joyously dirty trip a few weeks ago
with memories and experiences that will remain with us for life.
Before the trip began, some of the seven student missionaries worried about the work they'd be
asked to do, how they would interact with the core members with disabilities, and how Tacoma
weather would affect them. Various fund-raising and spiritual activities helped solidify our bond
as a group, and we ventured forth from Austin on Sunday evening to a place none of us had ever
been. Upon our arrival, Kevin, the facilities director at Bellarmine Preparatory School, escorted us to the wrestling room that was our home for the week. Aside from having the opportunity for a little WWE-inspired nighttime recreation, we were grateful to not have to sleep directly on the floor!
On Monday, we began the mission in prayer with the Hopespring and Farm communities,
participating in a Lenten ritual of writing our intentions on scraps of paper and stuffing them into
the "wailing wall" at the front of Hopespring Chapel. We took a tour of Hopespring, Ananda, and
the Farm. That evening, we had the delight of joining Jesuit Volunteer Carolyn and her fellow JVs at their house downtown to learn about the realities of post-graduate service.
Tuesday, Wednesday, and Thursday were full days of work on the Farm. We began with a group
check-in, then split into smaller groups to do tasks such as seeding, splitting, transplanting, and
moving plants; feeding chickens and collecting eggs; and splitting wood to break down into mulch.
Working alongside Debbie, Greg and his assistant Linda, Leana, Les, Robbie, Tawna, and Zach
helped us all get accustomed to farm life. Each day, two of the missionaries helped at Noah's
Workshop, a day program for other core members. Our nights included a dinner at Bellarmine with
Les, Stacie, and another assistant, Vicky; a simple supper and Lenten prayer chain-making with the Anawim and Farmhouse homes; and an evening in downtown Tacoma taking photos at the high school from 10 Things I Hate about You and the Museum of Glass.
Friday was our last full day at L'Arche. We started with a rousing sing-along of classic hits, and then we celebrated Mass in Hopespring Chapel, chased some more chickens on the Farm, and ended the night tearing up the dance floor with our friends Les and Debbie at a Metro Parks dance for people with disabilities. Our flight home on Saturday was bittersweet, but we were ultimately glad to return from our journey with renewed spirits to influence our communities. What has started here will surely change the world.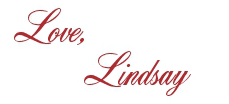 I bet you'll love these posts, too!