This, dear readers, is my eight hundredth blog post! I have officially written more posts in 2011 than I did in all of 2010; in fact, you'd have to count from late September 2009 all the way through December 2010 to get that many. I wanted to commemorate this milestone with yesterday's Friday Five. I wanted to write a wonderful post about how it was fitting to reach such a significant milestone with a meme that has been with me through almost all eight hundred posts. It would have been perfect. But the Friday Five wasn't posted yesterday.
On the bright side, I got to avoid the awkwardness that could have come with making such an announcement on April Fool's Day. (I was totally swindled by a couple of "news" stories: Neil Patrick Harris leaving How I Met Your Mother and Redbox buying out Blockbuster to open up a lounge full of touchscreens and a coffee bar, to be specific. I read the latter today, though, so I feel like that gives me a pass.)
I suppose it is also fitting that this milestone is marked by nothing special. This blog is almost ten years old. It's been a good ride. Here's to nine hundred.
If my posting rate keeps up, that will be in about three more months. Whoa.
photo credits (L-R): Karen Horton, Leo Reynolds, Tom Magliery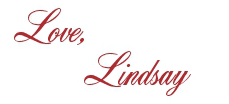 I bet you'll love these posts, too!