Last week in my Switchfoot e-newsletter, they offered a 10% discount for taking a Switchfoot-related survey online. Since I love taking surveys and Switchfoot, it was a no-brainer. I decided to order New Way to Be Human since it had a fantastic discount and I had the coupon, too. One of my long-term goals is to complete my Switchfoot CD collection. I had everything since The Beautiful Letdown, so now I can one-third check that goal off the list. Only The Legend of Chin and Learning to Breathe left!
I listened to the whole CD on the way to and from work today. (Oh, traffic.) It was released in 1999, which has somehow become over ten years ago. I am old. I first heard "New Way to Be Human" (the song) in a video of the Missionaries of the Eucharist in action. The video was old at the time, as was the song, but I could tell it was gold. The instruments on New Way definitely lack the richness of the current five-piece band, and I can hear the youth still in Jon's 22-year-old voice. (That's younger than me now! Whoa.) I'm definitely glad to own "Sooner or Later" and "Let That Be Enough." How did both of those manage to get excluded from their greatest hits? "Augustine's Confession" definitely used the Protestant pronunciation, which reminded me that the Foremans are PKs. I think I need a few more listens before New Way grows on me (even "Dirty Second Hands" took a while, and who doesn't love 5/4 time?), but the blast from the three-piece past was a welcome addition to my day.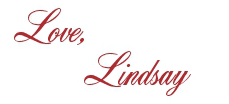 I bet you'll love these posts, too!