When you've been blogging as long as I have, you end up with a tremendous archive of old posts. I don't get many visitors to my older posts (except for the occasional Google search result), but I prefer to keep my archives displayed attractively just in case.
Until today, I used the Clean Archives Reloaded plugin. It was great because it displayed every month I posted in, but you had to click the individual months to see the post titles and comment counts for each post. It was simple, organized, and effective. Today, I noticed that it was broken.
I'm currently using In Over Your Archives. I only began using pictures recently, but it's nice that the layout adjusts neatly when there are no pictures. I don't like the awkward display of the post categories, though, and I can't get a customized PHP file to upload. Server trouble, I guess. It does have a bug where it will repeat a few posts in a loop, but I can't quite figure out how to reproduce it and report it.
I gave Snazzy Archives (pictured above) a try, but I got the same error that Clean Archives Reloaded produced. It looks great on the host site, but I can't get it to work at all over here.
Anyone else out there using self-hosted WordPress to manage a big-archive blog? How do you keep your post list in check?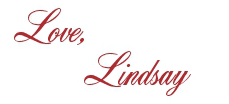 I bet you'll love these posts, too!