Ten out of ten people die.
I'm having an inspiration drought tonight, so I decided to hit up Post a Day again for a topic. The first one that caught my eye was a link to the Sitting Is Killing You infographic along with a challenge to predict the number of push-ups I can do, try it, and then reflect on how I feel.
I knew immediately it was not going to go over well. I was never good at push-ups even back when I had to have P.E. every day in high school. I've never done a pull-up in my life. My hand strength is great, and I can carry heavy things when the need arises, but I am otherwise a completely out-of-shape woman. I also hurt my left wrist and the base of my thumb roller skating two weeks ago Tuesday. (I fell a lot.) Apparently a healthy middle-aged woman should be able to do sixteen push-ups. I did far fewer than that.
When I was a teacher, I routinely stood and walked around from the first warning bell until lunchtime. It never helped me lose any weight, per se, but it at least helped keep it off. Now that I sit for the great majority of the day, I'm discovering that, even if sitting isn't killing me, it's definitely not helping me out. Perhaps, sore wrist notwithstanding, this is the impetus I need to finally get up and move. Well, move around inside, at least. Austin's too hot to be outside without a good reason.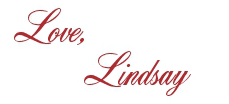 I bet you'll love these posts, too!