Can you tell I am loving on Switchfoot recently? New music from my favorite band makes me happy.
If you've ever visited my Site page, you'll know that I had a Switchfoot header for my last proper layout at my BlogSpot (before the current plain purple placeholder). When I started following the fantastic fan blog Land of Broken Hearts a few weeks ago, I greatly enjoyed their "Photo, Video, and Graphic of the Week" Monday feature. Last week, I decided to submit my old header, and Lisa posted it today! I did miss out on a link in my credit, though, and I didn't actually use Photoshop. I used GIMP, which is Photoshop on a $0 budget.
I hope LOBH doesn't go the way of Switchfeed, though. I wonder whatever happened to those guys?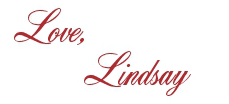 I bet you'll love these posts, too!