I have a sneaking suspicion that this, like that email forward that declared National Friendship Week, is not a real observance, but I'll go with it anyway. Also note that it was not fully edited from its original Facebook incarnation (see "status"), which specified that you're supposed to let readers guess the book.
It's National Book Week. The rules: Grab the closest book to you. Go to page 56. Copy the 5th sentence as your status.

(We've done something similar to this before, but it's always fun, so … why not?)
The closest "book" I have is the IKEA catalog. The fifth "sentence" is this:
KARLSTAD loveseat and chaise $978 Chaise with adjustable backrest; one position for sitting and two different positions for relaxing.
The closest real book is Dangerously Alice. Yes, I read the Alice series, and I hate that I can't stop reading it.
Then twenty [minutes].
Well, that was anticlimactic.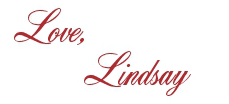 I bet you'll love these posts, too!