I had some technical trouble here at Lindsay Loves for the last few days, but I've got it sorted out now. It was so sad to not be able to post Booking Through Thursday on the day the prompt went up.
You've just had a long, hard, exhausting day, and all you want to do is curl up with something light, fun, easy, fluffy, distracting, and entertaining.

What book do you pick up?
The book I just finished (Almost Alice) was definitely fluffy. I don't really enjoy any of the Alice books anymore–I'm too old–but I have been reading them for so long that I can't give up now. The series is almost over. I have to see how Alice turns out when she's 60. Sheer determination and the ready availability of the books at the library has made me dive back in even though I'm embarrassed to be caught reading them. Alice also gives me something good to break up my reading between the books I review for ACNM. I'm not that old; I don't have to be serious all the time quite yet.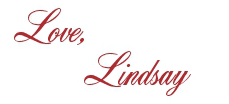 I bet you'll love these posts, too!