I would love if the East Coast could just bottle up some of that rain and send it this way. I've forgotten what it's like to have regular rainfall.
While my town dries out of record-setting, epic flooding from Hurricane Irene, let me ask you:

What's your [favorite] book with weather events? Hurricanes? Tornadoes? Blizzards? Real? Fiction? Doesn't matter … weather comes up a lot in books, so there's got to be a favorite somewhere, huh?
The first Hunger Games book (still the only one I've read…don't give me that look) had epic wildfire. Does that count? I can't say I pay a lot of attention to weather in books besides major stuff like the cyclone in The Wizard of Oz (which I haven't actually read—this is a distressing trend).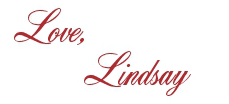 I bet you'll love these posts, too!