Ooh, this week is a good one: it has a sweet title, and it's super relevant.
What are you reading now?

Would you recommend it?

And what's next?
I just finished Intensely Alice (I know, I know), which helped me officially finish my Goodreads challenge for the year!
That's pretty exciting. It was decent, but nothing fabulous. Next up is the next Alice book, but after that there's only one more that's been published, so my catching-up spree of almost a year will be over until next summer. It's like my experience with watching Glee: some episodes/books aren't that great, but I can't give up on it now after I've invested so much time. There are only two books left to be published in the series, though, so it'll be over soon, and I can stop be embarrassed when people see me reading Alice and ask about it.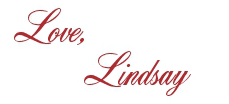 I bet you'll love these posts, too!