I'm in just under the wire this week.
Have you ever finished a book and loved it so much you went right back and started re-reading it again?

(And obviously, if so, we want titles!)
I don't think I've ever reread a book immediately, but I've definitely read books that I knew I would reread: Feed, The Westing Game, Holes, The Hunger Games, and of course every Harry Potter book. Now, I haven't actually reread all of those, but I know I will. Some books just require a second look.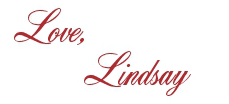 I bet you'll love these posts, too!