I've just joined in a novena to St. Raphael the Archangel with my friend Sabrina and some of the other Catholic 20-Somethings. This one is set to be maybe the second novena I've ever completed by keeping up with all nine days. We'll see how it turns out.
In tangential news, recently at work, students have been leading the Angelus before Mass. I usually take the time before Mass to pray the rosary by myself, so I was definitely caught off guard the first time they did it. I was a few Hail Marys shy of finishing, so it was particularly unusual to be interrupted for the Angelus since it's just more Hail Marys. I felt like this image from LOLSaints: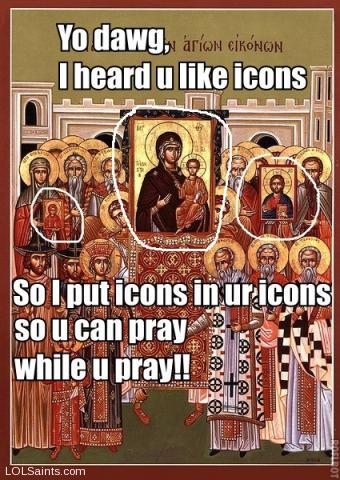 which parodies Xzibit on Pimp My Ride because he put everything from fishtanks to clothes dryers in the cars he "pimped":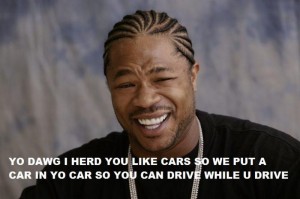 except that for me, it was, "Yo, dawg, I heard you like Mary, so I put Hail Marys in your Hail Marys so you can pray to Mary while you pray to Mary." It was an odd thought to have in church, but it made getting interrupted a whole lot more fun.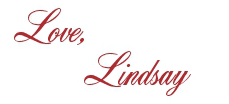 I bet you'll love these posts, too!