This was a busy week. I will not let busy-ness keep me from my memes, though.
What do you think of reading aloud/being read to? Does it bring back memories of your childhood? Your children's childhood?
Does this affect the way you feel about audio books?
Do you now have times when you read aloud or are read to?
I read aloud to my students every single class period, every day, for at least the first semester I was teaching. One of my education professors believed very strongly in reading out loud even to older students, so I gave it a shot. I did not keep it up my second year despite still having long class periods.
I know the widespread adoption of digital music made audio books much more popular (now you can carry a whole audio book in your iPod instead of lugging around twelve CDs), but I've never jumped on that train. I need something to look at. I need to be able to pause and think or reflect. I need to be able to jump back to catch something I'd missed on the first pass. That is much more difficult with audio books.
Technically, someone reads aloud to me at Mass five days a week. Even when I lector, the priest (or deacon) still reads the Gospel. I used to be in Bible studies, so we did a lot of reading aloud there and just took turns. Other than that, no one ever reads aloud to me. When I was in elementary school, I discovered a gift for reading out loud, and since then, I've been eager to exercise that gift. I may be hopelessly pathetic at all sports, but I can make St. Paul intelligible. You take what you get and run with it. Well, maybe not run, but you know what I mean.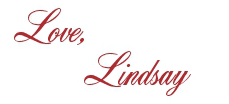 I bet you'll love these posts, too!