Tuesday, October 18, 2011, was the best and worst day I've had in recent memory. The first word out of my mouth was, "No!" The last word was a song…but I'll get back to that later.
Tuesday is when I have my holy hour at 7 a.m. I live just minutes from the church, but it takes me a while to get ready in the morning, so the best case scenario puts my wake-up call at 5:30 a.m.
I am always late for my holy hour.
Tuesday morning, however, I managed to hit not the snooze button, but the off button. My early-morning stupor wore off, and I reopened my eyes to see 7:07 on the clock. Seven minutes into my first appointment of the day and still in bed, I yelled, "No!" and laid flat on my back trying to decide what to do. I reasoned that showering, throwing on clothes, and driving to the church would only leave me about fifteen minutes in my "hour," so I stayed home and did the same prayers I would normally have done at church.
Getting up so early usually makes me very on time for work, even when I need a catch-up nap. This time, I still had to get ready and make a grocery run before my 10:00 meeting. Moving like the wind, I whirled into the meeting room at work at approximately 9:55. The meeting went fairly normally, except that I was quiet because I'd had such a rough start. I was noticeably having a bad day as I tackled a stack of emails and catch-up work from the previous night, when I'd been in the office until almost 9 p.m.
Daily Mass was fine; I ate lunch at 2 because I wasn't hungry before then. I did manage to wrap up all my loose ends in time to duck out before close of business (with permission) to drive the few blocks to Stubb's BBQ, where I had volunteered to work selling merchandise. The lovely ladies at Land of Broken Hearts passed along the call for workers, and I answered because it gave me a good reason for attending alone. Little did I know it would help my day take a dramatic upward swing.
I hadn't bought a ticket, so I cautiously approached the Stubb's security man (whose shirt actually said the nonmenacing "safety" on the back) to ask for Bobby. He let me inside the gate, and Bobby showed up a few minutes later. I helped him unpack and sort some shirts. Other volunteers showed up over the next hour, and then Bobby briefed us on how to use the credit card machines and the different jobs we could do. I was excited. Switchfoot always gets me excited.
The gate opened around 7 p.m. The merch volunteers who'd bought tickets were released to go get close to the stage. I stayed behind with a few other non-ticketholders to cover pre-show sales. Atomic Tom opened; I'd never heard of them, but I enjoyed what I half-heard of their music. They had merchandise as well, so they seemed more legit than most opening bands I've seen. As Anberlin played with their fill-in singers from Story of the Year, Bobby dispatched me to walk among the crowd on foot selling full-band autographed copies of Vice Verses. They go for $10, which is less than an unsigned CD retail. I pushed that selling point so hard and frequently that I almost talked myself into buying one! My most productive spot was just inside the gate. I realized after some circulating that I probably seemed really sketchy to a lot of potential customers: I was wearing my hipster chic fedora (in honor of Jon; I can't lie), I'm black (which is not super common in Austin), and my offical worker sticker was at my waist so as not to obscure my shirt. I could have been a creeper selling fake CDs. I did sell five of them, though, to people who realized that I was legit.
When Switchfoot took the stage, the four of us left at the merch table (me and three guys) shifted to the very end of the table so we could see the stage. We were in the back, but we were there, and being in the back worked out well for me last time. Switchfoot started off strong and kept the hits coming: "Stars," "Meant to Live," and "This Is Your Life," along with "Dark Horses," "The War Inside" (with Jon's additional drumming), and "Where I Belong." Jon, ever true to self, climbed all over the speakers and the balcony stairs as he sang. I feared he would climb into the tree, but he managed to stay on lower ground. One thing I distinctly missed was the commentary Jon has made at the other shows I've been to. There were no introductions of the band members (not that most of the crowd seemed to need any), there was no cover song, and I'm guessing the city-specific "Cowboy Song" is long gone. We got "The Yellow Rose of Texas" from Drew, but cowboys are cooler than synchronized clapping.
After an encore that surprised no one, all seven of us merch kids went back to work. I commented to a woman patiently waiting for service for her and her two boys that we were running the table much like a bar: find a space in front, figure out what you want, and wait until you catch a worker's attention. It calmed down eventually, and we began to clean up and tally the remaining inventory.
After the crowd had all cleared out and equipment was being cleared from the stage, one eagle-eyed merch worker spotted a familiar shape: she knew it was either Drew or Chad among the instrument cases on stage. Bobby radioed over and asked Drew to come back to meet us. The aforementioned girl was stoked. She'd made a poster ("You can't silence my love for Switchfoot!"), a t-shirt ("Concrete girl, don't fall over," which I'm pretty sure is actually misquoted), and driven five hours from west Texas to see her first show in six years of fandom. I was excited for her! Drew was very relaxed, albeit unimpressed when I proudly told him I'd personally sold five CDs.
"That's not that many," he said.
"It's more than zero," I replied. That philosophy has so very many applications.
"That is true. I have sold zero CDs," he mused.
I realized that was awkward, so I admitted, "Well, you were involved in the production." Then I figured I should just stop talking.
Pleased and satisfied with that mini meet-and-greet, I went back to work. Most of the other volunteers left. I had just pulled out my phone to check Twitter for news of an aftershow when I heard one of the remaining workers say something about "the big man himself." I looked up, and Jon Foreman was standing at the table.
I managed not to panic as I leapt across the distance and shook his hand. He noticed my shirt quizzically, so I explained my adventure at Goodwill and my attempt to breathe "new life into old merch." I can't remember whether he used the word "awesome" or if that's what I remember because I say "awesome" all the time, but I am 100% sure he said he liked it. My night was made.
If I'd had a real camera, I'd have asked for a photo of him and me in my shirt. (By the way, it's true that he is not a tall man.) On the other hand, I would have only brought my camera if I hadn't been working, so I could keep an eye on it. And if I hadn't been working, I would never have gotten that kind of attention, not even if I'd stayed for the aftershow. He did eventually play one in that very tree I'd wondered about.
But ifs and maybes are inconsequential because, as I sang on the way back to my car (to the tune of "The Farmer in the Dell"), "He said he liked my shirt, he said he liked my shirt, that was really awesome, 'cause he said he liked my shirt!"
Best. Tuesday. Ever.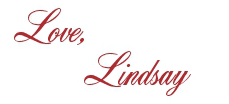 I bet you'll love these posts, too!