Considering the theme of last week's BTT, perhaps it is appropriate that I'm only getting to answer on my first full day off from work in two weeks solid.
Oct. 20: Do your reading habits change when you're on vacation? Do you read more? Do you indulge in lighter, fluffier books than you usually read? Do you save up special books so you'll be able to spend real vacation time with them? Or do you just read the same old stuff, vacation or not?
I haven't been away on vacation in a very long time. I prefer staycations, really, like Deb (the BTT poster). When I'm home on vacation, I do tend to read more, although these days that translates into a lot more online reading. Generally, my current job has actually made it easier to read more real books, since I can take out some big chunks while I eat lunch, lacking a TV to stare at. I try to mix fluffy books in with serious books regardless of when I'm reading them.
Oct. 27: What's the hardest/most challenging book you've ever read? Was it worth the effort? Did you read it by choice or was it an assignment/obligation?
Re-reading The Giver earlier this month was really difficult emotionally. I hadn't read it since I officially became pro-life, so it was even harder to keep turning pages, but it was absolutely worth the pain.
A lot of the books I read for my Chicano literature class in college were difficult because they had such a strange style or were graphic (and not just the graphic novel). That was the same year I had to read Tristram Shandy, come to think of it. It was worth being able to discuss them in class and do well on my exams, but I doubt I'd have chosen to read any of those of my own free will.
Of course, reading in Spanish is the hardest of all, so the novels I read for my Spanish history class probably win the "hardest book" award in the end.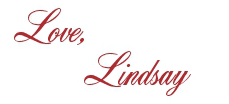 I bet you'll love these posts, too!