I have no idea what happened to the last two week. I was on a roll keeping up with my memes, and then work got unusually busy right before the annual winter break slowdown. I have plenty to blog about; I just haven't had any time to write it out. Perhaps this means the last few weeks of 2011 will help bump up my post count for the year considerably.
All things being equal, which would you prefer: a mystery or a love story?
I had repunctuate that one. I was just thinking about my relationship with mysteries and love stories recently. Since I posted for Austin Catholic New Media last week, this is my off week to read a book I want to instead of one that's appropriate for an ACNM review. I'm working on another Alice book. Someone asked what I was reading, and I started to say it was "trashy book" time, but then I rephrased since it's not as though I'm reading Harlequin bodice-rippers. I don't read romance novels. I got partway through one once before I realized it was a silly romance disguised as Romeo and Juliet-updated YA, and I felt so betrayed.
I have also been working my way through a Sherlock Holmes book, which is delightful. I read it on my iPhone, so I don't have to cart around another whole paper book if I just need to be constructively occupied for a few minutes, and the stories are short enough that I can recap previous events very quickly when necessary. I've even been able to figure out (part of) one of the mysteries! I like mysteries, but I don't want to commit long enough for a full book. I'm more of an NCIS-length mystery kind of girl.
These days, love stories make me wonder when my own will begin, so I'd choose a mystery.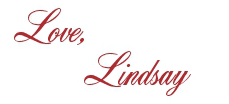 I bet you'll love these posts, too!