A friend of mine hosted a movie night, AT&T U-verse offered premium movie channels for free over Thanksgiving weekend, and I've had unusual amounts of downtime recently. All of this has added up to my watching a ton of movies recently. I will attempt to review them all very briefly here. Nothing is very recent, so if you're looking for much that was playing in theaters even this year, you will be largely disappointed.
Mona Lisa Smile: I saw this one at a girls' night at my friend Sabrina's apartment. We watched it on VHS because one of the other guests had scored a bunch of tapes from the recently closed Blockbuster near campus. I had heard of the movie in passing but never seen it. I liked the theme of Wellesley's East Coast socialites versus Julia Roberts's character's West Coast liberalism. The time period lent itself to that kind of story. After we finished watching, the other girls watching noted that the story seems to suggest Julia Stiles's character committed a huge sin by choosing to get married instead of going to law school. If feminism is really about letting women make their own choices, why does it always seem that being a wife and mother is not an acceptable choice?
Scott Pilgrim vs. the World: Thanks for the free movie, AT&T! I even managed to catch the beginning, so I didn't have to DVR it. I enjoy pushing the boundaries of suspension of disbelief. This movie definitely did that. Laying such a ridiculous foundation seemed to give the story more heart, though. I wanted to see Scott defeat Ramona's seven evil exes not just for their video game-style actions and their explosions into showers of gold coins. I appreciated the subtle humor as well as the all-out hilarity. I can't say I came away with any deep thoughts about life, but it was definitely fun and worth my time to watch.
Breakfast at Tiffany's: I inherited an Audrey Hepburn collection a few years ago when a relative died, so I decided it was time to finally start watching them. I wasn't a huge fan of this one, unfortunately. I understood that George Peppard's character was a kept man, but I didn't get that Holly was supposed to be a call girl, too. I suppose the early morning taxi drop-off should have been an indicator, but that came too early in the movie for me to get it. Despite playing a call girl, Audrey was still beautiful, graceful, and charming. Maybe some of the other Audrey films I have will have better stories.
WALL-E: I love Disney/Pixar films. (I haven't seen Cars 2, though; not sure if I will.) I'd managed to miss WALL-E, though, despite seeing the WALL-E short "BURN-E" on ABC Family a couple of times. I'm so sad my life lacked WALL-E for so long! Lacking human speech for most of the movie was a really great storytelling technique. (It worked for Cast Away.) I felt emotion from robots that didn't really have faces! That's skill. I also enjoyed the storyline of the humans, John and Mary. I can, unfortunately, imagine a world where people are so plugged in that they don't even touch another person for years. How they manage to make babies in that scenario is a bit too scary to imagine. I also loved the drawings and music over the end credits (spoiler alert, obviously). Pixar never leaves me wanting.
More reviews will be coming tomorrow.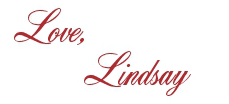 I bet you'll love these posts, too!