I was all prepared to do this one on time, but it wasn't up yet. Oh, well.
How much are you looking to spend on holiday gifts this year? My budget for family members was around $20 per person. Working for a non-profit organization is as close to a real job as I've had so far, but I'm not in it for the money.
If you have a pet, will you be buying them anything? I do not have a pet, and if I did, it would be a fish or a turtle. They don't really play with toys, do they?
What is the most expensive item on your holiday "wish list"? It was a new CD clock radio that could also play my iPhone. It didn't necessarily need an iPhone dock, but that was my ideal gadget, and my mom found one! I should have never doubted her shopping skills.
Does you or your family have any special Christmas/holiday traditions that take place every year? We have odd traditions, like going to visit my grandparents on Christmas Day, Santa still coming even though my brother is 15, and going to see a recently-released movie during the days after Christmas Day.
What was the best Christmas/holiday gift you ever received? I don't know. I can't remember getting anything particularly magical, but I have a terrible memory.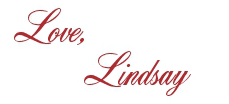 I bet you'll love these posts, too!