It seems the posters (that is, the people that post for F5, not pictures on the wall) have been running behind, too. Commiserating is such fun.
Do you make New Year's resolutions? If so, what are yours this year? I stopped making New Year's resolutions years ago. I never kept them. I make resolutions whenever I feel like it, and for Lent.
What are you really looking forward to in 2012? I'm hoping our mission trip at work comes together. It'll be my first trip outside the country in about ten years, so that should be fun, albeit difficult.
Did you have any life-changing experiences in 2011? What were they? I held a chicken. That was new. I haven't quite gotten to my year-end recap yet.
What do you plan on waking up to on the 1st? The sun? My alarm letting me know it's time to get up for Mass? This is an odd question.
Do you have any particular traditions for New Year's [sic]? Eve or Day? I always turn to ABC to watch their Times Square coverage, but that's about it. I found out a few days ago that Bryan, the other host from the first season of American Idol, left on his own. I thought he got fired. Either way, Ryan Seacrest came out of nowhere and, despite being very peppy, has a great grip on being a TV personality. He's fun to watch.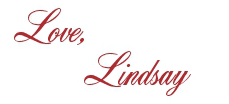 I bet you'll love these posts, too!