Last year's Catholic calendar post was among my most popular ever, so I knew I'd need to do a follow-up for this year. As I mentioned last year, the backbone for the calendar is online here, but it's not terribly user-friendly, so it is incorporated into Google Calendar as well.
Subscribe by clicking on this link, downloading the resulting .ics file, and uploading it into Google Calendar or any other program that accepts the iCal format. Otherwise, you can view it on a standalone page here. I will transfer the dates in for 2013 as soon as I can.
Happy celebrating in 2012!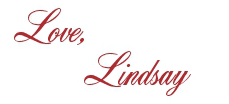 I bet you'll love these posts, too!