I've never been a regular follower of 7 Quick Takes Friday, but I realized last night that every single post currently on my blog's front page is a meme or a review I've written for ACNM. That's not good. I need some normal posts, but those seem to take so much time. I often come across blog-worthy things that just aren't long enough for a whole post. Unless they're sweet videos, it doesn't seem worth it. Then I decided, and I said to myself, "Fear not, self! This just means you need to start doing 7 Quick Takes!" So, listening to myself, I will play. I think I'm going to move it to Saturday, though, and try to pick up another meme during the week (I think I've scouted out a good one for Tuesdays), and maybe I'll get this blogging show on the road again.
It's no secret that I love Switchfoot. In the latest email newsletter, they announced that they're finalizing a remix album and that they're running a contest for a fan to remix their next single, "Afterlife." This is good for four reasons.
There will be new Switchfoot music in April! Sweet!
My love for "Afterlife" has been validated.
I will get yet another copy of the Oh! Switchfoot EP, so I'll potentially be able to introduce someone else to the band. (I think I've gotten about four of those things.)
I got to hear what individual instruments ("stems") from a finished track sound like. That's pretty awesome. I know nothing about mixing music, but I knew it had to be mixed, and now I see how. Who says listening to rock music isn't educational?
An acquaintance from college posts links to articles from Cracked on Facebook all the time. Their article titles are compelling (people like shocking information and numbered lists), so I often click through. The other day he posted an essay (language warning) on the problems with women's clothing. I don't think I've ever agreed with anything about fashion so much! The lanyard I wear at work every day is a nice conversation point, but can a girl get a pretty dress with pockets, please?
After I finally finished the Hunger Games trilogy (see my reviews of books 1, 2, and 3 at ACNM), I meandered on over to Forever Young Adult to gather their take. It's nice to not have to run wistfully every time I see the word "hunger" in an effort to avoid spoilers. Their assessments were similar enough to mine, but I must admit my favorite HG post of theirs is the Find Your Hunger Games Name! quiz. It brings back the good old days of reading Seventeen cover-to-cover. For the record, my name would be Colmet A. Yellily. Nice to know that not even Panem could kill my affinity for L's (although I'm not sure if I'd still love them if my name—and now my blog title—didn't have them).
I don't comment a lot over at Betty Beguiles, but I was drawn to it this week when Hallie posted about her essential make-up items. I realized that not only is Lip Smacker my favorite lip gloss, I've been wearing it at least since middle school. Something about pink lemonade flavor (previously cotton candy or vanilla) at less than two dollars a pop still gets me even in my twenties. You don't mess with a good thing, right?
Work was tough this week. I had to focus so intently on my projects this week and last week that I don't think I'll ever use the phrase "work was busy" in the same way again. I had to go in this morning until lunchtime, which means that by the time I have a full day away from work again, I will have worked thirty-three days in a row. 33. The lowest number I can hope for is 26, and only if I skip a Friday event I really ought to go to. I love my job. It gives me great joy. But joy is not the same thing as happiness.
Last Saturday, I attended a book club discussion about How to Find Your Soulmate Without Losing Your Soul (which I reviewed for ACNM in December). It was so invigorating to be around other young women who share similar struggles to mine and really just want to love God. I haven't been that open and honest with people in a very long time. I even met another young single female campus minister. It's nice to know that we're not all engaged or married-without-kids.
My pub quiz team won second place last week, which was pretty awesome. I've never placed before, and I've been playing since June. I walked away with an extra five bucks, so hooray for us. Teamwork makes the dream work!
For more Quick Takes, visit Conversion Diary!
(Although this week, Hallie's hosting over at Betty Beguiles.)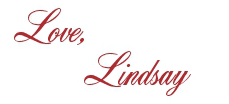 I bet you'll love these posts, too!