Work has been epic lately. Among other things, I was on retreat with my students last weekend. That's the first time I've attended Mass outside of a regular church since the Revised Roman Missal went into effect, since we use a big multi-purpose room on retreat. It wasn't until Mass was about to begin that I realized we were a tad unprepared.
I'm at about 95% for remembering to use the new responses, possibly thanks to Hey Girl Catholic Ryan Gosling here:
However, I can only do the Gloria if I sing it, and so far I only know the setting we're using at work (the Black Mountain Liturgy). We tried to recite it for the solemn form of the procession for the Feast of the Presentation, and it was like a teeny train wreck to start Mass. I can't quite swing the new Nicene Creed yet, either. Most people can't do those yet, though, even if they go to daily Mass, as I do.
So when we had Sunday Mass, we all stumbled through the Gloria to start things off. The music staff had decided not to use the Black Mountain Liturgy, which was probably a good idea, since it's piano-driven, and we only had two guitars for musical accompaniment. The problem is that, even if you know the new words, learning a new Mass setting takes time. They chose Matt Maher's Mass of Communion (download mp3s and sing-along sheets for free!), which I love, but even I didn't know it well enough to sing along properly. The spirit was willing, but the lips were weak.
We had a similar stumble-fest during the Creed. Our priest was on top of it, but he had the missal to read from. In hindsight, we should have put the words on the PowerPoint slides we'd been using for praise and worship all weekend long. By the next retreat, we should be better at the words, but there's no guarantee.
Now that Lent has started, there's no more Gloria to worry about. We'll have to start relearning at Easter. A more pressing issue that I was pondering was that, even though we're not using the Mass of Communion, even if we wanted to, it lacks a Lenten Gospel Acclamation. Since we won't be using the Alleluia, we have to use substitute words. I did some Googling and found only one person talking about that Mass, so I asked him what he would do for Lent, and he created a whole YouTube video to answer me!
Oh, Lent. You inspire us in so many ways.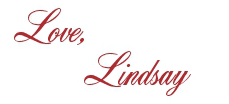 I bet you'll love these posts, too!