Recently, Switchfoot (my favorite band) decided to reorganize their fan club. Previously, a membership in the Friends of the Foot earned you a Best of Bootlegs autographed CD, a t-shirt, other special downloads, ticket pre-sales, and meet-and-greet passes before shows. Now, Friends of the Foot is free, but you can still buy individual meet-and-greets. The last time I went to a show, I got to meet and greet Jon and Drew without even buying a regular ticket (because I worked before, during, and after the show), so I joined the free fan club.
Today, I got a pretty awesome Leap Day fan club perk in my email inbox: the first link to Switchfoot's new video for "Afterlife." They're calling it a lyric video. I call it love.
It helps that I love the song by itself. What I hear in the lyrics is a desire to be united with God completely and totally here and now rather than waiting for heaven. Life is so hard; let's skip to the good part after life. The video's black-and-white color scheme, the hands pounding against and breaking a mirror, and the first two verses with little instrumentation really express that all-consuming desire for heavenly union and the bleakness and futility of demanding it right now. (I'm almost getting shivers.)
It's been a while since Switchfoot did something different with a video (all the way back to the 80's motif and stop-motion performance in "Awakening"). I'm glad to see this direction, and I can't wait to see what surprises turn up in the remix album, Vice Re-verses.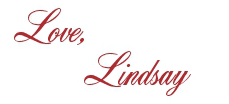 I bet you'll love these posts, too!