Although many adults shy away from reading books written for kids, most recognize that Newbery Medal winners are exceptional by definition. Dicey's Song, Jacob Have I Loved, and Holes definitely have crossover appeal. A lesser-known companion of theirs on the Newbery list is The Westing Game, by Ellen Raskin. It won in 1979, so I almost missed out because it was before my time, but I'm so glad I wandered across it in a real, honest-to-goodness bookstore one day. It's a mystery that isn't even over once you've solved it.
Read the rest at Austin Catholic New Media.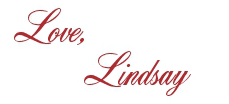 I bet you'll love these posts, too!