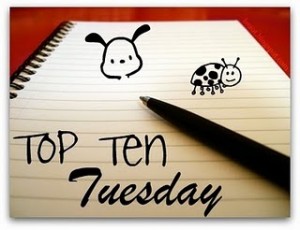 I missed the Friday Five, but I really wanted to have a great thousandth post. That opportunity only comes around once. But it's still Tuesday, and so I have a top ten for you.
Top Ten Books to Read in One Day
I like that there's no pressure to read them in one sitting. Sometimes you just can't go back to the rest of your day, though.
The Hunger Games: The first book I thought of when I saw this week's theme was the last book that sucked me in. I actually read it in at least two days, because a friend's wedding is more important than even the most incredible book ever. Everyone I talk to about it says they decided to read a chapter before bed and looked up at 2 a.m.
Catching Fire: If you loved The Hunger Games (and how could you not?), you'll be just as eager as I was to conquer the sequel. Warning: You will probably be disappointed by Mockingjay.
Harry Potter and the Deathly Hallows: For the record, I also read Half-Blood Prince in one day, but I wasn't consumed by it the same way I was by DH. I was so determined that no one would ruin the ending for me. I'd waited ten years, and I might have attacked anyone who tried to get in the way of my reading. It was so epic, and I am so glad I read it all at once.
Saints Behaving Badly: This one's a practical consideration. I read it over several days, and I found myself getting confused by the author's references to saints discussed in earlier chapters. It would have been easier to follow if I tried to finish it in one day.
Uglies and
Pretties: As with the Hunger Games, this was a series that let me down. I wound up not even reading the third book, Specials. I noted in my review that it was a problem with pacing primarily. The books are such a physically small size and the story moves at such a blinding speed that I felt like all I did was turn pages. I got bored.
The Wave: It's very short, so it won't take long even if you're a slow reader like me. I first read this little book in middle school after watching the TV movie version. I was so profoundly affected by it that I knew I wanted to teach it—and I did, even though I was still an undergrad. Read it and be unsettled.
Fantastic Beasts and Where to Find Them,
Quidditch Through the Ages, and
The Tales of Beedle the Bard: Okay, so this is a little bit of a cop-out, too, but I still recommend reading them in one sitting. If you plan it right, you can take out all three in one go. It's not the same as having another full-length story, but it's a nice little fix to help boost your Harry Potter withdrawal.
Frankly, I would recommend dedicating a day to any book you don't want ruined or that sucks you in. If it's good enough to be captivating from the get-go, why risk changing the experience forever?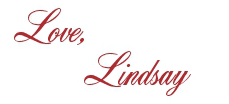 I bet you'll love these posts, too!