A while ago, I interviewed my readers for a change, and my final question was, "What question have I NOT asked at BTT that you'd love me to ask?" I got some great responses and will be picking out some of the questions from time to time to ask the rest of you. Like now.

Bookish Sarah asks:

If someone asked you for a book recommendation, what is the FIRST book you'd think to recommend (without extra thought)?
Honestly, it's The Hunger Games. It usually comes with a disclaimer that not everyone likes the whole trilogy, but they've gotten even more popular since he movie release, so it's with most readers' time.
For someone who is morally opposed to The Hunger Games (which is totally legit), I can really only make recommendations of other YA or Catholic books. No Man Is an Island was a great middle-of-the-road Catholic book, and the Harry Potter series might be more appealing now that all the books and movies are out. There's zero wait time and less fanaticism, so you can take your time. No one likes being pressured by books.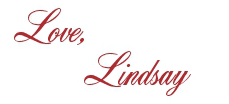 I bet you'll love these posts, too!