Bookish Sarah asks:

What are your literary "pet peeves"?
Bad editing is my number one pet peeve! I hate when I discover glaring mistakes that were missed by copy editors. For example, in my current read, Style, Sex, and Substance, I spotted a dropped "is" and another typo in the editor's chapter. Yikes. I don't blame Hallie, I blame OSV's copy editor. I know humans make mistakes, but that's why it's a pet peeve and not a genuinely founded concern.
Other than that, I dislike when stories seem rushed toward the end or just fail. (Mockingjay, I'm looking at you.) Once I've read the whole book and gotten invested in the characters, I need a good strong finish. I hate it when books leave my hanging. Harry Potter avoided cliffhangers in a story everyone knew wasn't over. graceful writing takes time and skill, but it's so worth it.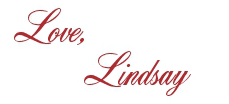 I bet you'll love these posts, too!