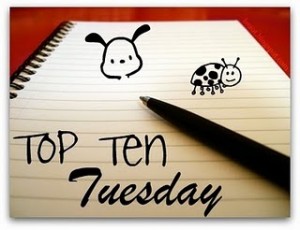 That's right, dear readers: today is one of those twice-a-month days where you get two posts about books from me (TTT and my column at ACNM).
Top Ten Books I Would Like to See Become Movies (or TV Shows, but Has That Ever Really Worked Out? Sweet Valley High, I'm Looking at You)
Bumped: I haven't read Thumped yet, but you'd better believe I am stalking the library's website to see when they get it. I don't want to invest in a bad sequel just to have it right away. I have a vision of the two books being jammed into one story so they can hack-and-slash it into a coherent film. More people need to be exposed to that kind of thought experiment!
The Westing Game: Apparently there was a Hallmark/Showtime movie in 1997, but if schoolchildren can figure out that it wasn't that good, then it clearly wasn't that good. This week's original poster mentioned the brilliance of the recent Sherlock Holmes films. People (myself included) clearly love mysteries, and The Westing Game was a pretty great one.
unPlanned: It would probably only be a Lifetime movie, but any kind of movie helps spread the word, right? Abby's story needs to be more widely known. The pro-life tide is slowly turning. Her book was a significant wave.
Any of the remaining Princess Diaries books: Where Disney went wrong was changing just enough and waiting just long enough that they couldn't attempt a sequel that resembled the books at all. Mia Thermopolis is a wonderful character. Someday I will get around to reading the last five books, because I have to know what happened to her. Maybe this one could be a decent TV show. If people are still watching Gossip Girl, then The Princess Diaries could work. It does have less scandal, though. Conundrum.
That's all I've got! Also like the original poster, I kept running into books that are already movies. I also read too much nonfiction lately. You can only have so many biopics before you almost beg for someone to grow wings.
Bonus: I was going to suggest The Chosen, but then I discovered that there was a movie made in 1981, and you can watch the whole thing on the IMDb via Hulu! Hooray for free stuff!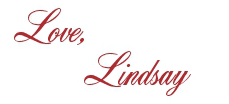 I bet you'll love these posts, too!