I'm determined to get a good Monday posting habit going. Maybe another meme will help with that.
From this week's prompt at Grandma's Goulash, I give you "The Princess's Dilemma."
"Mommy, I want to be a princess!"
"Oh?" replied the mother, refolding her newspaper. "And why is that, darling?"
She twirled in the midmorning sunlight. "Because a princess is the prettiest girl in all the land, and when she grows up, she becomes the queen!"
Slowly ending her spin, she dropped her chin and added, mumbling, "And she never has another princess coming along to get in the way."
The mother gave a small smile, set her newspaper away, and eased her way out of the rocker, one hand on the belly that grew more cumbersome with each day.
"My dear," she said, cradling the pretend princess, "you have nothing to fear. A mother's love grows right along with the size of her family! And besides that, every princess needs a lady-in-waiting."
She grinned even more and twirled away once again, back into her dreamland.
---
Check out Grandma's Goulash for more succinct stories.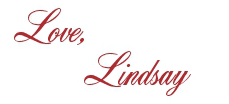 I bet you'll love these posts, too!