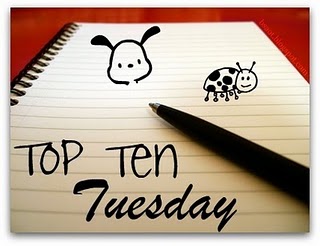 I took a little liberty with this week's TTT title. I still think "quote" is a verb and "quotation" is the noun.
So, I give you my Top Ten Favorite Book Quotations.
Pride and Prejudice


It is a truth universally acknowledged that a single man in possession of a reasonable fortune must be in want of a wife.

That's backwards, of course, because a woman without a fortune was in much greater want of a husband than the reverse! Oh, P&P, how you enchant us still.

Harry Potter and the Goblet of Fire


Next time there's a ball, ask me first, and not as a last resort!

That's Hermione to Ron after the Yule Ball. We shippers call it the Yule Brawl. That's when I knew that Ron and Hermione would end up together. By the time Harry got around to acknowledging it at the beginning of HBP (making me feel silly for crying with joy while reading about Herbology class!), I was already sold.

Harry Potter and the Deathly Hallows


The last enemy that shall be defeated is death.

I liked that this was on Harry's parents' tombstone, and that Harry acknowledges that it sounds like something a Death Eater would say. It's actually from the Bible (1 Cor 15:26), which is very appropriate for the book that solidifies the Christian undertones of the series. Just as in Christianity, death entered the world because of sin and was defeated when Jesus rose from the dead, in Harry Potter, Harry dies and returns in order to make defeating the ultimate Death Easter possible. The parallelism is beautiful.

Holes, by Louis Sachar


There is no lake at Camp Green Lake.

Before Holes, I'd only read Sachar's Wayside School books. I was expecting whimsy, but nothing quite like that. To begin with such a contradiction is to guarantee the reader a wild ride; I was not disappointed.

Stargirl, by Jerry Spinelli


And then the last remaining space between our lips was gone and I was falling headlong into her eyes, right there on Palo Verde after dinner. And I can tell you, that was no saint kissing me.

I still have a list on my computer of quotations I used to rotate through the sidebar of my blog. I think that was way back in Version 2, and I know I did the rotation by hand. Stargirl was a strange book, and not one I was attached to enough to bring it here from Maryland, but I must admit that that's a beautiful sentence.

Draco Veritas, by Cassandra Claire


To love where love is not requited is painful, but to love where you have no right to love – that is pain that cannot be articulated, perhaps not even understood unless you have felt it.

This is another remnant from that handmade quotation rotation. I never actually finished reading Draco Veritas, the ridiculously long final "book" in the Draco Trilogy of Harry Potter fanfiction. I'm still upset that Cassie changed her pen name, got a book deal, and deleted her fanfiction when she went legit. That might be the closest thing to selling out I've ever wanted to call. I refuse to read her books, but I might finish DV one of these days.

More Draco Veritas


Ron smiled at him brightly. "Haven't you ever heard the expression, 'When life gives you lemons, make lemonade?'"

"No," said Draco. "I've heard the expression, 'When life gives you lemons, make lemonade, and then throw it in the face of the person who gave you the lemons until they give you the oranges you originally asked for.'

I'm not sure if fanfiction is even supposed to count, but I think a little Fanon!Draco to brighten the day is an acceptable cheat.
Well, seven is higher than my usual count. Let's just say I go for quality over quantity and call it a night, shall we?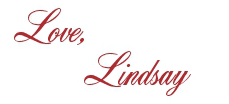 I bet you'll love these posts, too!