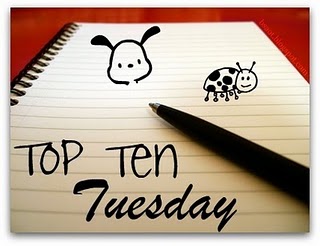 No, dear readers, this is not a post about books best read backwards. That would be difficult and silly, depending on your interpretation of "backwards." This week's assignment is to pick any past TTT topic.
Top Ten Books I Can't Believe I've Never Read
Othello: There's a fairly short list of Shakespeare plays that are typically taught in schools. Very rarely, Romeo and Juliet will turn up in middle school—a level where A Midsummer Night's Dream would make more sense—but most of them are high school books. I read R&J, Julius Caesar, and Hamlet in school, then about seven others (including Hamlet again) in college. I finally got to read Macbeth in order to teach it, but I've never read Othello. Maybe I should just watch O and get it (sort of) over with.
anything by Jane Austen besides Pride and Prejudice: So many women love Jane Austen. I loved P&P, and I love the Lizzie Bennet Diaries. There was even that whole batch of Austen-centric movies a few years ago. I want to say that I love Jane Austen, but I would have to have read another one of her books to be able to say it in good conscience. Any recommendations on which one to start (or rather, continue) with?
The Screwtape Letters: I loved Mere Christianity, and C.S. Lewis comes so highly recommended. How have I not read this one? For the record, I tried to check it out from the library months ago, but Austin doesn't own a single copy.
Jellicoe Road: It's one of the first books I added to my "to-read" shelf on Goodreads. It comes highly recommended from my college friend Sarah, whose reviews inspired me to try out The Hunger Games. I don't hear as much about it now as I used to, but I can only say I'm going to read something for so long before I have to admit that I'm really not going to do it.
The Book Thief: This has basically the same story as Jellicoe Road for me. All the YA bloggers talk about this book like it's the gold standard, and I have no idea what's going on.
The Children of Men: As much as I like pondering life issues, I was immediately intrigued by the premise of this book. Not even the prospect that there would be a movie got me to actually read it. I will eventually, though.
Ender's Game: I've heard a variety of things about it, and I do like sci-fi occasionally. I watch Star Trek: The Next Generation reruns on BBC America all the time, and I loved A Canticle for Leibowitz. And I like teenagers with problems. It's a recipe for Lindsay Love.
Brideshead Revisited: I hear this mentioned as a classic Catholic book all the time. I even know how to pronounce the author's name (EE-veh-linn WAW) and that he's a he. I just haven't actually read it.
The Power and the Glory: Another Catholic book I missed. I think there was a book club back in undergrad on this one, but I missed it and never actually got around to reading the book on my own.
The Summer Before: There's another Baby-sitters Club book! It's a prequel, and I only found out it existed last week. I am so excited that I can barely even describe it. I wonder what Claudia wore in this one!
I actually got all ten this week! Hooray! It's a little sad, though, that my longest list in ages was of books I haven't read. Did I miss any that you can't believe I haven't read and that I failed to notice?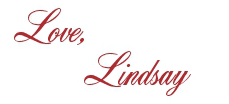 I bet you'll love these posts, too!