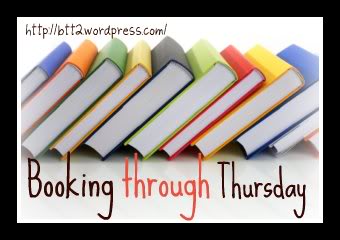 I almost forgot this week!
Sally asks:

Have you ever bought a book, started reading it and then realised you have already read it? If so, how far did you get? (Can you tell this happened to me for the first time ever this week!?!)

And–did you keep reading??
I read so many books that I must have done this at some point. I know for sure that I've lost my place in a book before and had to re-find it by rereading pages. At least once, I started rereading way too early on and had to jump forward again. Bookmarks are my friends. In general, I enjoy rereading, though, so I would probably keep going regardless!