I'm always a little miffed when a solemnity sneaks up on me. I made a Catholic calendar for Google; you'd think I'd actually read it sometimes. The problem is mostly that I have prayed the incorrect day of Night Prayer.
On the bright side, I realized that it's a Friday solemnity. That means it's Meatday again! This is the last one until the Friday after Christmas, so enjoy your Church-approved bacon!
Next on the list of things I've nearly forgotten, I am now three days into the Novena to St. Maria Goretti, my favorite saint. She's my favorite saint, so I was super embarrassed to forget to start it on the correct day (Wednesday), but I prayed two days' worth yesterday, so it's all good. (And I already did today's, so hooray!)
I have discovered the benefit of pre-meetings. Get-It-Done Guy has recommended pre-meetings for ages (under "Meeting to Make Decisions"), but I never attempted to actually have one until now. (Sure, that was because my boss/priest asked me to, but that totally counts!) Instead of trying to hash out a plan with six interested parties all at once, I'm trying to meet with four of them individually and use the big group meeting to combine and summarize all our ideas. I'll let you all know how it turns out.
I try not to turn Jen's Quick Takes into mine, but she is going to write about "Somebody That I Used to Know" next week, so I had to watch her recommended covers and share the "five people, one guitar" one I posted here. So, here's Ingrid Michaelson playing ALL THE INSTRUMENTS!
I did a lot of evening traveling this week. In addition to my usual Monday night holy hour and my new Wednesday night Bible study, I went to a happy hour straight from work yesterday.
On Tuesday, a coworker drove us all the way to Temple straight from work. We had to leave at 5:15 to get there just before 7 p.m. (oh, Austin traffic), but it was worthwhile. I got to see Bishop Joe in his non-Mass fancy clothes (purple cassock and surplice) and to support our student who received the Lumen Gentium Award. It's an annual diocesan award to the person or couple in each parish who has best been a "light to the world" (as in the encyclical Lumen Gentium, which I am coincidentally reading right now).
I also "traveled" to the eye doctor this week. It's been five years, so I figured it was time. I have also finally realized that squinting against the summer sun is not a good idea, so I'm going to need sunglasses, and it would be silly to use a five-year-old prescription for them. To my delight, my eyes haven't changed very much. Frame shopping is always tricky; if I could see how I looked, I wouldn't need them! My new plan is to take iPhone photos of myself and evaluate that way. We'll see how it goes.
Here's some great music as you slide into however much time you get off for Independence Day. Amazon MP3 is offering 20 summer songs (classic and 2012) for 25 cents each! One quarter for "Call Me Maybe" or The Fresh Prince's "Summertime" (featuring DJ Jazzy Jeff)! (They also have 50-cent Linkin Park songs. Those are less seasonal, but some are equally catchy.)
For more Quick Takes, visit Conversion Diary!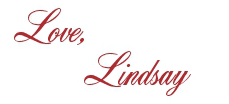 I bet you'll love these posts, too!