I think I've mentioned here before how much I enjoy reading Betty Beguiles, a Catholic source for fashion and romance advice. Way to find a niche and fill it, Hallie! Occasionally, Hallie hosts themed link-ups. The past ones have been about how you met your husband or your favorite date night tips and so on. I've never been able to participate—until now!
My Favorite Love Songs, in No Particular Order
"Set Me As a Seal," by Matt Maher: So beautiful, so biblical, and not hard to sing. It's a duet, so the man and woman get to share this expression of their feelings. It contains actual Scripture quotations. This is love.
"God Gave Me You," by Dave Barnes: He let Blake Shelton re-record it. I'm hoping this could be like "Your Grace Is Enough" and help get people to notice the original artist. ("Your Grace" is a Matt Maher song. Chris Tomlin is his friend.) My friend Jess actually used this as her first dance song (albeit sung by Blake Shelton). It is the perfect blend between a song that praises the beloved (like secular songs at least try to do) and a song that acknowledges the true Lover. (As a bonus, I also snagged this song free and legally online!) (Warning: You might need your tissues for this video.)
"Beloved," by Tenth Avenue North: This is another song that makes a very clear statement about where love really comes from and what real love looks like. My favorite part is, "It's a mystery" This is another good candidate for my wedding first dance song.
"At Last," by Etta James: Just when you thought this whole list was going to be serious and intense. In the Harry Potter fandom, we sometimes discussed what song Ron and Hermione would use for their first dance. This was a good candidate because it's about finally being with someone you've been waiting for as time passes by.
"Only Hope," by Mandy Moore or Switchfoot: I love both versions, and I love how it was portrayed in A Walk to Remember. When I was a teacher, I used to show music videos to my students on Fridays in lieu of our standard prayer to start class. I called it Song Prayer Fridays. I fielded student suggestions, and one of my tenth-graders sent me a link to this video. I gladly played it, because if God is love, then every love song is a song about God.
I will also admit to a soft spot for the premise to "Love You Like a Love Song," by Selena Gomez and the Scene. I like the concept that everything good about love has already been said. It's like the idea that there are only something like seven stories in the world and every new story is just a retelling of those. Love has been around since the beginning of the world, and it will always remain.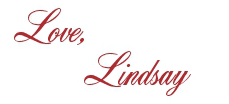 I bet you'll love these posts, too!