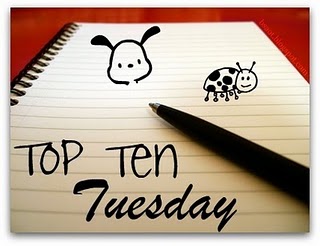 It's still Tuesday, so this is a marked improvement over last time. I was tempted to just go with Harry Potter-esque recommendations this time around, but then I remembered my soft spot for YA romance, so I decided to split my list in the hopes of sharing the love (and making it to all ten books, to be honest).
Top Four Books for People Who Like Meg Cabot, author of The Princess Diaries
Sloppy Firsts, by Megan McCafferty: If you liked reading about Princess Mia's life problems, you will like Jessica "Notso" Darling. She's older than Mia, so the content is a little heavier and has more sexual references, but the lighthearted romance is still there. Jessica is not quite as funny, though.
The Possibilities of Sainthood, by Donna Freitas: There is a strong Catholic religious theme to this book, as the title would suggest, but this heroine has Mia's humor on lock. She tries so hard to find a sense of purpose in her life and snag the boy of her dreams—sounds like Mia to me. (See my review at Austin Catholic New Media for more.)
Someone Like You, by Sarah Dessen: Sarah Dessen showed up on every single other TTT for summer reads I saw. Her books I've read are much cleaner than the ones for adults (seem; I don't read adult romance), and they still feature teenagers with problems. The main characters from this book were combined with the family from That Summer to make the movie How to Deal, starring the always-fun Mandy Moore.
The Devil Wears Prada, by Lauren Weisberger: I'm going out on a limb here. I have only seen the movie, but I was surprised by how much I enjoyed it. Plus, Anne Hathaway is also the main character in the movie adaption, where she plays a journalist who takes a fashion editor's assistant job just to make some money and kill time but finds herself reevaluating her identity. That's so YA.
Top Four Books for People Who Like J.K. Rowling
The Chrestomanci Quartet, by Dianna Wynne Jones: I think Witch Week, the first book, was among the first fantasy books I ever read. I picked it up in a bookstore one day and thought a story about witches in boarding school sounded interesting. (See what I did there?) It took a while to identify and collect the other books (this was before the Internet got big, guys!), but I loved them all and still have them back at my family's house. Each book is very different, even in terms of how magic works from world to world, but the enchanter Chrestomanci (krest-oh-MAN-see) links them.
The Song of the Lioness Quartet, by Tamora Pierce: One of my oldest friends, Jenn, introduced me to this series when I was in about the fourth grade and she was in fifth. I borrowed hers and devoured them, but I later bought my own reprint edition of the set. I still have these, too! Alanna trades places with her twin brother so she can train as a knight. Hijinks, magic, and several romances ensue.
The Chronicles of Narnia, by C.S. Lewis: "This is a surprising recommendation," said no reader ever. They are Christian allegories, but they contain many similar fantasy elements.
The Tempest, by William Shakespeare: Bear with me. Shakespeare intimidates many people, but The Tempest takes place on an island and has a sorceror, so there's magic. It's also a comedy, so there's a play-within-a-play and comic relief and a happy romance at the end and all those good things. It's probably my second-favorite comedy after Midsummer.
That is technically only four books each for a total of eight, but I recommended several series for HP fans, so I'm calling it a night.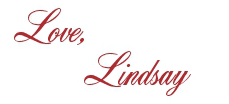 I bet you'll love these posts, too!