It is amazing the difference half an hour makes! I've been using my Fridays off from work as a lazy day, leading me to not really get moving until well after noon. Today, I made an effort to get moving just before noon, and it made my whole day run more smoothly. Sure, I had to take out my first load of laundry just as it started to rain, but it could have been worse.
I found myself involved in two arguments online today. Thankfully, both of them were conducted via private messages as opposed to my friend's Facebook wall and a LinkedIn group's discussion board. I appreciated the change of venue because it kept the focus on just the two of us (in each conversation), without the contributions of other people prolonging or derailing our discussion. In both cases, we didn't come to an agreement, but we ended amicably and definitively. We didn't have to call names, drop that ridiculous "agree to disagree" line, or "give up." I tried to keep my social media manners in mind, and it turned out well.
I'm so proud of the CSC being featured in the National Catholic Register! I'll confess to being envious that other universities get featured in "what's going right with the Church/the world/campus ministry" stories (some multiple times, like Franciscan University of Steubenville), but now I can rest easy. It's a good time to be a Catholic Terp!
Smart, Pretty, and Awkward had a coupon for Shabby Apple today, which was delightful because now someone other than Hallie recommends them. I still can't afford any of those dresses, but they have some great ones. If you like pink, this would be a fantastic bridesmaid dress, and I wish I could afford this for my friend's black-and-white themed wedding. I also discovered that Shabby Apple is on Instagram. So much fantastic modest fashion!
At my Monday night holy hour, I got to give a talk about the Liturgy of the Hours and lead Evening Prayer. I suggested that we might pray the LOTH during the summer, and the leaders asked if I would give the talk. See, kids, that's what happens when you have an idea. I loved it, though! I said at least one thing I later realized was definitely inaccurate, but I had a great time sharing and hearing from other people. Most of all, I have missed praying in community. It's the way the LOTH was meant to be.
I am still loving my summer Bible study. I remembered to review before this week's session (just barely, but before is before), so I was ready for the review prizes, and I won one!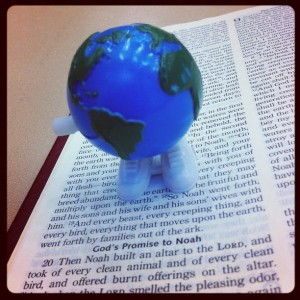 It's a wind-up walking Earth. I would have gone for the stuffed lambs in the second round of prizes, too, but I didn't want to be greedy.
I got to take a tour of the John Paul II Life Center and the Vitae Clinic this week. I'm not sure how much we'll be able to be connected with them at work, and I'm pretty sure I don't have any personal time left, but it's a great organization. I was really pleased with what I saw. If you're in the Austin area, you should consider reaching out and getting involved. We even got to chat with Dr. Kalamarides and have him show us a 3-D ultrasound himself. Good times.
For more Quick Takes, visit Conversion Diary!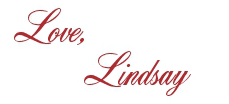 I bet you'll love these posts, too!