You know what is new? My frequency of posting here. I'm not quite sure how I slid into my serious lack of posting, but I am declaring it to be over now. As with Hallie, sometimes parts of my life get in the way of other parts, but I've decided I'm not letting that happen anymore.
So, what's been going on since my last non-book review post?
I still haven't read 50 Shades of Grey, nor will I ever. Just in case you were wondering.
My regular schedule resumed at work, which leaves me with substantially less free time, but many more fun students to hang out with. Long hours are icky, but being employed (and for the Church I love, at that) is better than the alternative.
I taught some of our student leaders a new prayer method, and they produced some great results with it. I've been intentionally applying it more myself, and I like it. I have just started a draft of a separate post on that topic, so look for it tomorrow.
I registered half a dozen people for RCIA, which is super exciting. Even just getting their information and hearing their stories is awesome. I'm even more excited to actually start classes on Monday. (It helps that they're the kind of classes I don't have to take and have no papers to grade.)
I started using my new intro at work: "Hi, I'm Lindsay. I work here, and I am not a student." Maybe leading with that will help avoid some of the confusion. They already have to wrap their heads around a Texas resident who is Catholic but neither white nor apparently (or actually) Mexican.
I had a great conversation with a brand-new campus minister elsewhere in Texas. It was nice to reflect on how much I've settled in even after just two short years, and it was awesome to get to give the "what I wish I'd known then" speech.
Now that I'm looking at my calendar (which is how I write these life recaps), I'm realizing that I worked extra-late every night last week and on Friday, so I forgive myself for not posting. I was tired! I am tired!
Now that I've written all of that out, I'm going to have to be way more creative than usual for 7 Quick Takes Friday. Brace yourselves, readers.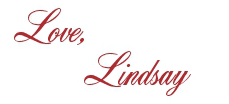 I bet you'll love these posts, too!