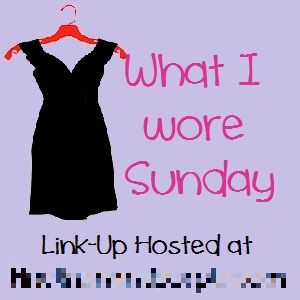 Well, it is not Sunday, but I did remember to take a photo of what I wore…mostly.
Since it was my unofficial last day at work, I decided to wear my work polo one last time. It fits really well, and it has a subtle shine to it, so it seemed fancy enough for Sunday.
I have been working on developing my personal style for several months, and part of it is combining casual tops with fancy bottoms. The skirt is one of my favorites. I bought it back in college. I was in Old Reliable/Navy, and it was a limited edition way above my usual budget, but I splurged. I'm so glad I did! It's ankle-length, super comfortable, and fancy-looking without being too fancy-feeling.
And yes, those are flip-flops in the photo. I wore my white cork wedges with it at work, but I had to switch to flip-flops for the drive home. Fashion is not driving-friendly.
Regarding Mass, I kind of wish we had Ascension Thursday. Having it on Sunday only increases attendance artificially (because more people always come on Sundays), it makes people think it's not a holy day of obligation (which isn't true), and it ruins the nine-day period for the original novena. Oh, well, I'm not in charge of the Church. I'll take everything else even if I have to start the Pentecost novena before I celebrate the Ascension. Le sigh.