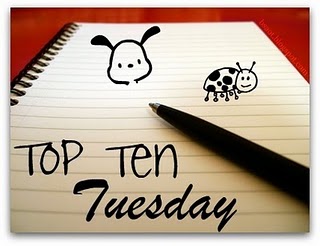 It's a "freebie" week over at TTT, so I get to choose any topic I want. Most of the reason I do so many memes is that I need a topic to write about, though, so I'm going to go with a topic I missed a few weeks ago.
Top Ten Topics That Will Make Me Pick Up a Book
Teenagers with problems: I struggled working with them, but I love reading about them. There's nothing quite like a good high school drama to suck me in.
Catholicism: I read a lot of books about Catholicism, obviously. I can usually tell the snippy anti-Catholic sort from the legitimate ones. It ought to go without saying that I won't go near Dan Brown with a ten-foot pole.
Magical kids at a boarding school: That's how I got into Harry Potter in the first place. Before that, I had read the Chrestomanci Quartet* by Dianna Wynne Jones, starting with Witch Week, which has exactly that premise. As I recall, Chrestomanci got a bit more sinister more quickly, though.
Future world gone wrong: I'm a sucker for a good dystopia, especially when it also involves teenagers with problems (see #1) or Catholicism (see A Canticle for Leibowitz).
Alice McKinley: I'm glad I finished the Alice series as published so far, because I like finishing things, but I'm also glad that it's almost over. It tried to be timeless but was dated, and then it modernized, dating itself in modern times. There's no winning.
Fearless: See #5, except that instead of it being dated and my outgrowing the series, I just outgrew it.
The original book for a movie I enjoyed: The Princess Diaries (another series I haven't finished!) is my prime example for a book adaptation that is very different from the movie even though both are delightful. In general, books are better than movies, but they're such different storytelling mediums that it's not completely fair to compare.
*Now that I've gone to Goodreads for the link to the series, I see that there are two more books! My to-read list grows!
What are your book triggers?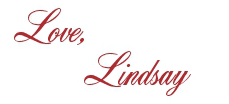 I bet you'll love these posts, too!