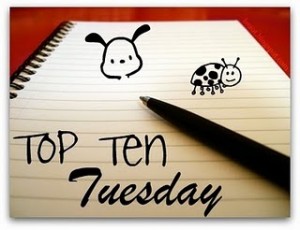 I missed these. I've still been reading, though, so there's that.
Top Ten Sequels I Can't Wait to Get My Hands On
1. Always Alice, by Phyllis Reynolds Naylor: I've written before about my reluctant love of the Alice series. I kept going to the bitter end, leaning on the lovely Austin Public Library to support my habit. I might have to wait a while for the finish, but I do love finishing things.
2–3. Untitled Necromancer #3 and #4, by Lish McBride: I loved Hold Me Closer, Necromancer, and Necromancing the Stone absolutely lived up. I'm sad that she's not finishing Sam's story immediately, but I will read whatever she comes up with next. And Sam had better be back soon! (If you're a Necromancer fan, check out #0.1, "Heads Will Roll", free online.)
4–6. UnStrung, UnWholly,and UnSouled, by Neal Schusterman: I'm disappointed that the publishers think UnSouled has to have "More Chilling Than THE HUNGER GAMES" on the cover to sell copies. It doesn't. They just need to get more people reading and writing about it. The first book, Unwind, blew my mind, and it'll probably blow yours, too. I have to see what happens next! Moral dilemmas, teenagers with problems, and fast-paced action: what's not to love?
7. Son, by Lois Lowry: This has been out for a while, but after Messenger was so delightful, I have to finish the quartet. I will probably see the movie of The Giver, but if Taylor Swift is in it, I'm not expecting much. This book should ease my almost inevitable pain.
8–15. The Princess Diaries, Volumes 6, 6.5, 7, 7.5, 7.75, 8, 9, and 10: I really enjoyed the first six books, so I'm very pleased about finishing this series eventually. I recently rewatched the second movie (not of my own free will) and was reminded how much better I liked the books. At least the first movie was good, and at least I have all these books to give me warm fuzzies when I get to them.
On a related but not numbered note, I need to stop jumping the gun on sequels. I wrote this list by going through my to-read shelf on Goodreads, and I deleted a few sequels of series I haven't even started (like Insurgent) and a sequel I'm not going to read because I disliked the first book so much (everything after Delirium). From now on, I'm going to read at least the first book before I commit to sequels. I'm not a movie studio or a publisher. I'm a reviewer. I take it one book at a time.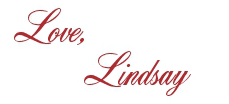 I bet you'll love these posts, too!