I have had this blog for over eleven years. That is a freakishly long time! I've been through two name changes (from Musings to Contrariwise to Lindsay Loves), so many designs, and huge stretches with basically no posts—but I've never given up.
My latest attempt to jump-start my blogging life is NaBloPoMo. If you've heard of NaNoWriMo, this is the blog version.
If you haven't: NaNoWriMo is National Novel Writing Month. It happens every November. Hundreds of thousands of people pledge to write a 50,000-word novel within the month of November. You can plan beforehand, but no writing is allowed until November 1. Then it's go, go, go! The idea is that many people want to write a novel but lack commitment, a deadline, public accountability, or all three. NaNoWriMo fixes that. Most people don't finish; some finish and just stop at that; a couple hundred books that started as NaNo projects have been published traditionally or by the authors.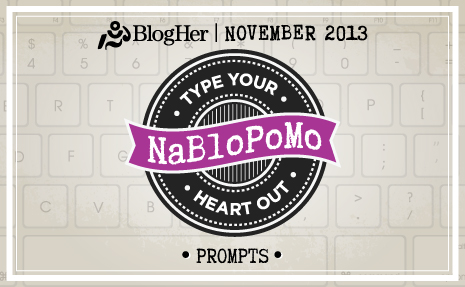 NaBloPoMo is National Blog Posting Month. BlogHer sponsors monthly posting binges all year, placing a special emphasis on November because it coincides with NaNoWriMo. And I am participating, with a short delay. I was partly inspired by fellow Austin CNM blogger (and fellow former UCC employee) Kraft and partly by my need to just get off my butt and start posting again.
So here I am, posting every day in November (except the first two days because I hadn't been inspired yet). Some days will be easy because I already have memes/link-ups scheduled: What I Wore Sunday at Fine Linen and Purple, Top Ten Tuesday at The Broke and the Bookish, Booking Through Thursday, and 7 Quick Takes Friday with Jen. If I join Hallie's Five Favorites next week, that will take care of Wednesday. I subscribe to posts for a Monday meme that I rarely do, Succinctly Yours. That leaves me just one day where I have to come up with an original post. I can handle that. I can even use some of the lighter days like Thursday and Sunday to build up some original post drafts.
This might be a fantastic idea. Or I might be crazy. But I'm posting again, and I'm committing to keep going at least for this month. Who else is in?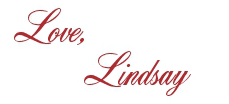 I bet you'll love these posts, too!