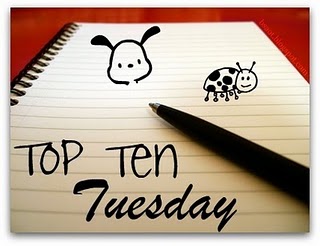 I forgot how much I enjoy book blogging. I know, I write for Austin CNM, but not all book blogging is about reviewing.
Top Books I Would Recommend, To Whom, and Why
1. If you liked Harry Potter, try Witch Week, and the rest of the Chrestomanci series. I happened upon a reissue of Witch Week when I was a kid. That was back before the Internet, when I decided what books to read based on book order leaflets, libraries, and bookstore serendipity. Witch Week is also about kids who do magic in a British boarding school. The world is much bigger than just that, though. It reminds me of the Chronicles of Narnia in that the book I read first isn't the first chronologically. It was published in the 70's, so it's a little dated, but so is Harry Potter. (The Wizarding Wireless Network isn't for cell phones.)
2. If you liked Captivating (or Wild at Heart), try Style, Sex, and Substance. I mostly covered the sheer superiority of the latter in my review at Austin CNM, but the gist of it is that Christian women's spirituality has to be informed by realism, not just predefined boxes. There has to be room for joy as well as a healthy understanding of men's spirituality. If only men read books about men's spirituality so there was a market for a men's counterpart to SS&S!
3. If you liked The Princess Diaries, try Avalon High. I read All-American Girl because I liked Meg Cabot's style, but I could not put Avalon High down. It's based on Arthurian legend, of course, but I think you also have to like YA fiction to get into it. If you do, please read it! You'll love it!
4. If you liked Brave New World, try Unwind. I read both of these for the first time last year. Unwind was another case of bookstore serendipity, actually. (At least I think so. I can't remember whether I went in for it, but I did buy it offline.) Both deal with reproductive and other life issues. Both offer a bleak future with a glimpse of hope. Unwind is faster-paced, though. You'll be turning pages out of sheer adrenaline.
That's all I've got. These days, I tend to stick with authors or go out on a limb. Is there anything else I should try based on what I like?