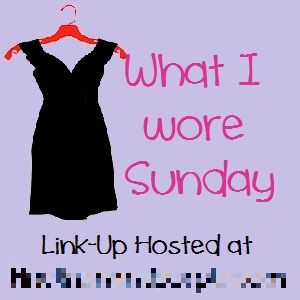 It has finally come to the end of a glorious long weekend. I'm going to miss all this relaxation and productivity! (Well, I could have done more, but relatively speaking, I was Wonder Woman!)
The weekend ended with Mass a few hours ago, of course. Here's what I wore: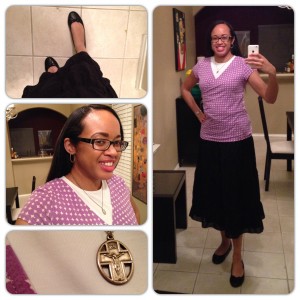 Click for full size. I wore a variation of this outfit over the summer, but I never actually posted that outfit photo. That means this counts as a 100% original for this link-up. Hooray! This is the fall version of that outfit you never saw, though. Alas, late summer has returned to Austin, Texas. It was in the mid-70s today. Don't toy with me, cold weather! Either stick around or stay away!
Anywho. The mock wraparound top is from Target, the skirt is from Old Navy, and the shoes are the same ones from Payless I usually wear on Sundays. They're starting to come apart from the soles at the front. I'll probably need to replace them before the spring. I tend to love my shoes to literal pieces. I went for oval-themed jewelry tonight, opting for my favorite (and only) crucifix necklace plus earrings my sister gave me years and years ago.
Fr. Confusing Name gave a lovely homily tonight. (I think I've finally got his name down, by the way.) There wasn't anything in particular that stuck out about it for me. I am ready for Advent. I've been waiting for a lot of things this year. It is a great comfort to know that Christmas will come no matter what (unless I die suddenly first, I guess). It gives me peace to know that what I'm waiting for will arrive.
What are you waiting for?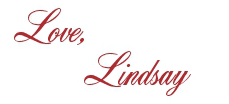 I bet you'll love these posts, too!