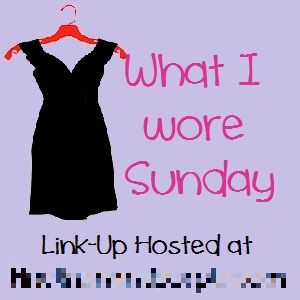 This week's outfit was a very simple one. It was good to be back at my usual haunt. The Christmas decorations are glorious! This was the first time I've seen them, since I was home for Christmas Day.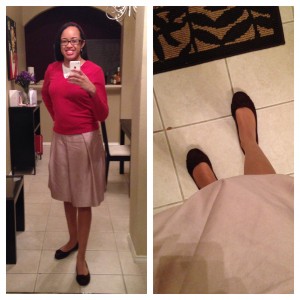 It was cold again in Texas, so I went for a middle-of-the-road outfit. The skirt is Mossimo for Target and is one of my favorites. It's a very light golden wheat color. Gold is liturgically white, so I like to wear it for white solemnities such as Christmas—and the rest of the season. I picked the top, which is an ordinary shirt from Old Navy, to match the skirt and be warm enough to wear without a sweater. I also really like that shade of red on me, to be honest. The shoes are the same brown flats with bows on the toes from Payless that I always wear.
Tonight was the first time I lectored on an actual Sunday (instead of the vigil, which I've done twice). I was nervous, but I asked the Holy Spirit to help, as usual. He came through for me. It was interesting to be able to see the space where my friends and I always sit but not be in it while they were. I kept my focus and behaved, though. I got a number of compliments on my lectoring. It's all in the material.
Fr. Reversible Names preached about our "longing to belong": to be within the embrace of family, to approximate it when ours fails to measure up, to strive for holiness in our own. He was fighting a bad case of "Christmas crud," but he held up through Mass. God bless him for working so hard while feeling so awful!
If you haven't checked out the 2014 Catholic Calendar, now is a great time. It will be up for as long as this blog is, of course, but the end of the year is always new calendar time. And this one is free!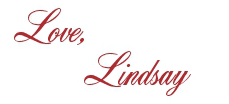 I bet you'll love these posts, too!