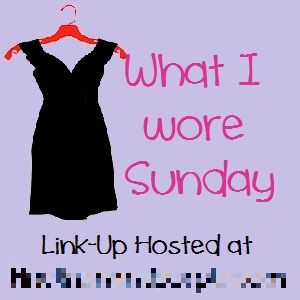 I meant to post this about an hour ago, but then I made a signature for my posts and updated my favicon. At least my blog looks extra classy now!
I managed to pull together a little classiness for Mass, too, as you can see. I've worn this dress many times before, including another What I Wore Sunday. It's from Marshall, worn here with black tights from Target, a black undershirt from Old Navy, my trusty black sweater (also from Old Navy), and my worn-out black flats from Payless.
I wore an Old Faithful outfit for a very good reason. I usually wash my hair on Sunday mornings, which is a ridiculously involved process with results I love and therefore keep doing. Today, I did that, and I was finishing up the process with flat-ironing when I glanced at the clock. The time was 4:15 p.m. I usually leave the house, fully dressed, tithe check written, hair sleek and shiny, at 4:25. Therefore, I chose an outfit I knew would work. I also knew I only had black tights clean today.
The conclusion is that it's a good idea to have an Old Faithful outfit: one that needs little to no preparation, ironing, or accessorizing. You throw it on and go and know you look good. I don't recommend trying to put on tights quickly, but this was a good decision. I was warm on this awkwardly cold Texas night, and I looked cute.
We had Fr. Pastor tonight, and he gave a killer homily, breaking down the true motivations of King Herod, and unpacking the response of the Magi to all they saw and experienced. To my delight, the choir killed it. I felt the Alleluia in my bones. I was singing along, and we finished singing, and I thought, "Yeah! I am ready to hear about Jesus!" In particular, the percussionist was much better than usual. It takes skill to play cymbals and not scare someone, and also to play those hanging chimes without sounding like Yanni. They sang recognizable songs, including four verses of "We Three Kings" so that we covered all three gifts. I think they even had some handbells for "Carol of the Bells" as the postlude.
I could have used the ability to bend space and time tonight, but getting to go to Mass and receive Jesus will have to do.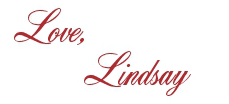 I bet you'll love these posts, too!