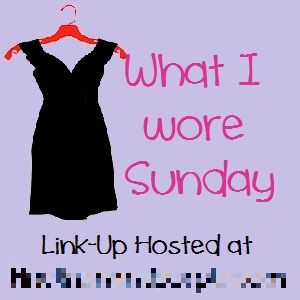 This was a very busy weekend, but I could never neglect joining in the fun with What I Wore Sunday. I've even got extra pictures today!
The dress is from Target. I've worn it to Mass before, but never with this green Old Navy t-shirt underneath. The dress converts to a roll-top maxi skirt, but I've never worn it that way. I like my maxi dresses, but maxi skirts will take some time.
I added the white skinny belt to accentuate the empire waist, but I think this outfit would have looked better with a black belt or nothing. I was also trying to draw out the white colors in my infinity scarf. The scarf is a Christmas gift from my little brother. We're pretty far apart in age, so what he knows about me is mostly that I like church. As my friend Warren pointed out at dinner, he may not know me well, but I do like church, so he's got that down at least.
I've had these cross earrings for ages. They were an Easter present from my mom, back when my family still celebrated Easter. I don't think they do anymore. My aforementioned brother (my only brother) will be 18 next Sunday (whaaaaaaat?), so even through we used to do the Easter Bunny, no one has believed for years.
I celebrate Easter, of course, but the idea of going home for it has never even crossed my mind. It wasn't until I started going to church in college (also, at all) that knew "going home for Easter" was a thing. Not needing to travel has freed me up for many a vigil, though. Not working it this year will be quite unusual.
You may have also noticed my extra-curly hair. I had to have it trimmed yesterday. My stylist offered to curl the ends, so I went for it. The curls were much better defined yesterday, but they mostly made it through church this evening. That's as much as I could have hoped for. It's too late to just straighten tonight, but the curls will be gone by Tuesday for sure.
From my point of pew, I was a little lost during the homily. Msgr. Pastor tends to tell a lot of stories during his homilies, and since I don't like stories, it's hard for me not to put up a wall when he starts preaching. It's terrible, but it's how my brain is operating these days. I know that he told a story about a blind man regaining his sight and being nearly overwhelmed by the brightness, but I don't remember how that was related to the readings.
What I was really pondering during the homily, though, was the power of callings. If memory serves, Isaiah was pretty young for a prophet. The gospel focuses on John's recognition of his calling to be the last prophet, the psalm is our response to God's calling, and the second reading's intense greeting acknowledges our call to holiness along with the Corinthians. Discerning God's call can be quite difficult. I'll be pondering that this week, I think: what is God calling me to, how can I recognize it, and what am I going to do about it?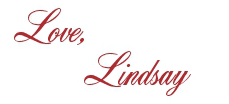 I bet you'll love these posts, too!