So, Austin. You don't do winter weather well. Whether it's strikingly warm one day to freezing temperatures (by which you mean 32 degrees, even if it's not one degree lower) or the possibility of snow, you panic.
I get a lot of questions when these things happen, since I have been in Texas for a few years but am from the mid-Atlantic. I usually explain by saying that I do not freak out about bad weather. When you've lived through an electricity-stopping typhoon in 100+ degree heat, the Blizzard of '03, and Southern drivers when it rains, you can handle pretty much anything.
As Jen alluded to in her 7th take this week, the Icepocalypse was real! I was all but on record that it was not going to snow, but I was wrong. It did snow—ever so briefly. The rest was about a quarter of an inch of ice, and in Austin, that is legitimate cause for concern. The city apparently spraying "de-icing agent" (which I've never heard of before), put down sand, and closed particularly rough patches. That helped a lot.
What helped more was being a safe driver. I got in my car a bit later than usual (there's no point in rushing when you know everyone will be late) and thawed it for 20 minutes. I forgot to lift my wipers, so they didn't work at first. Texas is converting me to a snow rookie! At the time I would normally be at work, my windows were clear enough that I ventured onto the road.
I saw a pickup truck in an awkward position before I made it to the nearby highway. Come, now. "Big truck" does not equal "can't slide on ice." I drove 20 mph until the second highway, avoided the big hill I usually take entirely, and kept under 40 the whole way to work. I was startled by a car behind me on my last leg that was whipping by despite the visible ice and sand/ice slush, but all was well.
I park in a nice shady garage at work, which is usually good. The downside is that, since I hadn't cleared off my car completely in the morning, I still had ice on top for the drive home. The lot parkers' ice had melted off by the evening rush hour, along with what was on the ground. Sorry, drivers behind me! If it's any consolation, the flying chunks of ice startled me, too!
Our Internet is on the blink, so this post is being written in some of my very precious time. Only one device can access the wi-fi in our house at a time, which is super lame. How am I supposed to work on my phone and my laptop while watching Hulu through one of my roommates' laptops and having a conversation at the same time? That is quintessential 21st century life! Does Time Warner Cable expect me to live like it's 1999? Ha!
I have not tried a regular Ethernet cable, though. That might work, at least for my laptop. I will report back.
I have some Old Navy Super Cash to spend this weekend. I can't decide whether to get a skirt or some fun colored cardigans as I adapt my style in Putting Me Together fashion. I don't have many skirts since I lost a few to laundry accidents recently, but I am loving my fashion experiments lately, and more cardigans will give me more to mix and match. Decisions, decisions.
I will be participating in the Texas Rally for Life tomorrow. I used to do the entirety of Texas Catholic Pro-Life Day, but that was when it was work and I had a great, free parking space downtown for it. This year, I shall be carpooling and coming right home afterwards.
This was a light posting week but a nice social one. I even made it to a young adult leadership group meeting on Sunday afternoon since I didn't have hair-washing to make my drag my feet all day. Next week will be even busier. Will I be able to handle it? We'll see next Friday!
For more Quick Takes, visit Conversion Diary!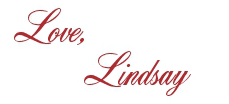 I bet you'll love these posts, too!