Oh, hey! Didn't see you there! I've just been living my life, working it out, and not blogging. I was also sick last week, but that was in between Sundays, so I still have outfit photos to share.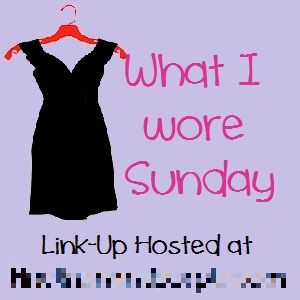 This will be another two-fer. Last week, I pulled out this dress I bought at Target in December. I thought it would be good for my new mix-and-match clothing philosophy. This is the first time I've styled it, though, so any potential versatility remains to be seen.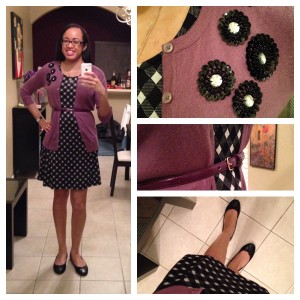 I matched it with my purple embellished cardigan and purple skinny belt, both also from Target. In retrospect, I would have worn tights with this. It wouldn't be too short on any other woman, but it was on me. At dinner after Mass, I sat on a wooden chair, and my thighs stuck to it when I tried to stand up! I could also wear this with knee-length black (or purple) leggings, but I don't own those. Maybe in my next good shopping trip.
Today was another good day for purple and skinny belts. I got the white one fairly recently, and it hasn't been the right weather for this Old Navy dress, but I'm a fan of this combo now. My legs are even a little less pasty and sensitive to the sun and air. They were covered up for a long time!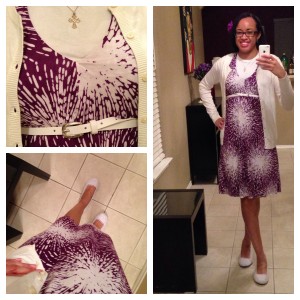 I added the off-white sweater after Mass, when it was less sunny and warm. I scored that at Old Navy on clearance for $9 (regular $24). It was also nice to bring out my white lace flats again.
I was extra-prepared for Mass last week because I'd let a Bible study on the readings the Monday before. It was so nice to know exactly what was up, especially since Jesus has been keeping it real in these last few Gospels before Lent.
Today, the impression I got from Mass was that we must be as much like God as possible: holy, perfect, loving, and merciful. Fr. Reversible Names talked about how we must love, no matter how difficult it is, because God loved us first, and that means giving up even our favorite vices.
And with that, another busy week begins. It's hard being this popular.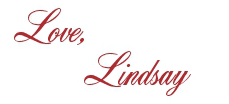 I bet you'll love these posts, too!